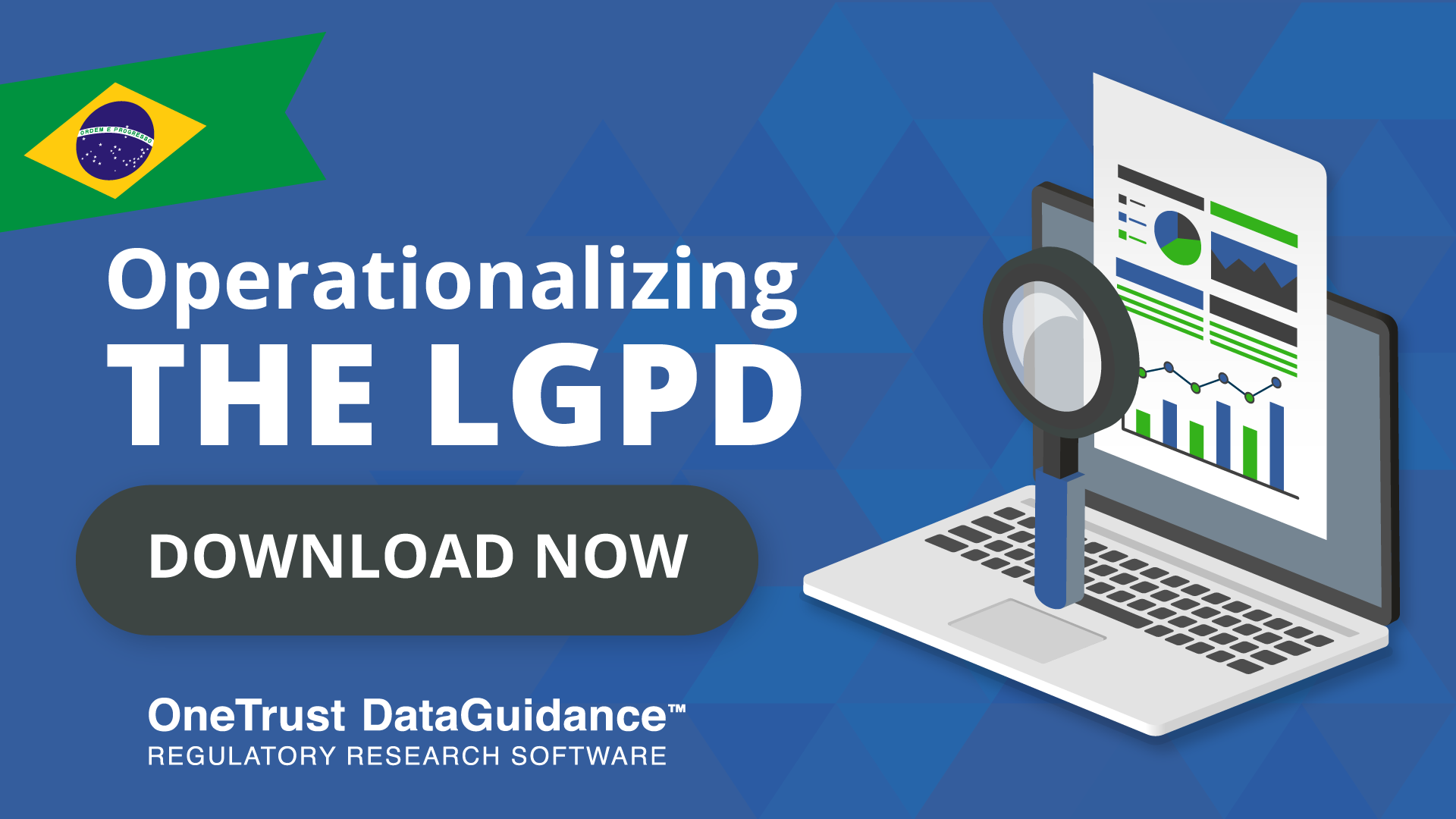 Operationalizing the LGPD
Create a free account to access. Already a member?
Log In
.
Operationalizing the LGPD Report
OneTrust DataGuidance today released a new report: Operationalizing the LGPD, to help with the understanding of core concepts outlined by Brazil's General Data Protection Law.
Following the release of our updated Comparing privacy laws: GDPR v. LGPD report and the recent LGPD is Here: What You Need to Know webinar, the new report will help privacy professionals understand compliance with the LGPD, Brazil's sweeping data protection law which entered into force on September 18. 
Expert Insight on the LGPD
The new report was produced in collaboration with our network of contributors in Brazil, including Alan Campos Eliaz Thomas, Partner at AT Advogados, Felipe Palhares, Partner at Barbosa Müssnich Aragão Advogados, and Patricia Peck Pinheir and Bruna Michele Wozne Godoy, Partner and Associate respectively at PG Advogados, and sheds light on the latest, and one of the most discussed, privacy laws to come into force.  
Related: Fast track your LGPD compliance with OneTrust's same-day LGPD Implementation 
Operationalizing the LGPD includes four detailed articles covering key topics including breach notification, data subject rights, vendor management, and data mapping. The report will help you build and maintain your LGPD compliance program and highlight crucial steps you can take to stay ahead of the curve.
Articles in the report include; 
DSARs & breach notification requirements
Data mapping & assessments
Consent and other legal bases
Vendor risk management
Visit the OneTrust DataGuidance Resource Library for more reports from the Comparing Privacy Laws series as well as webinars, whitepapers, and infographics.