Navigating the New DataGuidance Homepage
OneTrust DataGuidance presents the newly redesigned homepage equipped with features that provide users with the most current and up to date information on privacy and security. 
Always stay informed by taking advantage of the following features provided by OneTrust DataGuidance's upgraded user interface. 
 Featured Carousel 

The Featured Carousel will be updated regularly to feature the latest and most relevant resources and content that can be saved for your own collection and/or shared with your team members. It's the best place to see what's new on DataGuidance. 
Featured Laws and Topics 

The Featured Laws and Topics section will take you directly to the most commonly searched for privacy laws and topics on DataGuidance. Within the laws and topics pages, you'll find collected latest news, insights, guidance, comparison, and more regarding various privacy laws or topics. 
Jurisdictions Map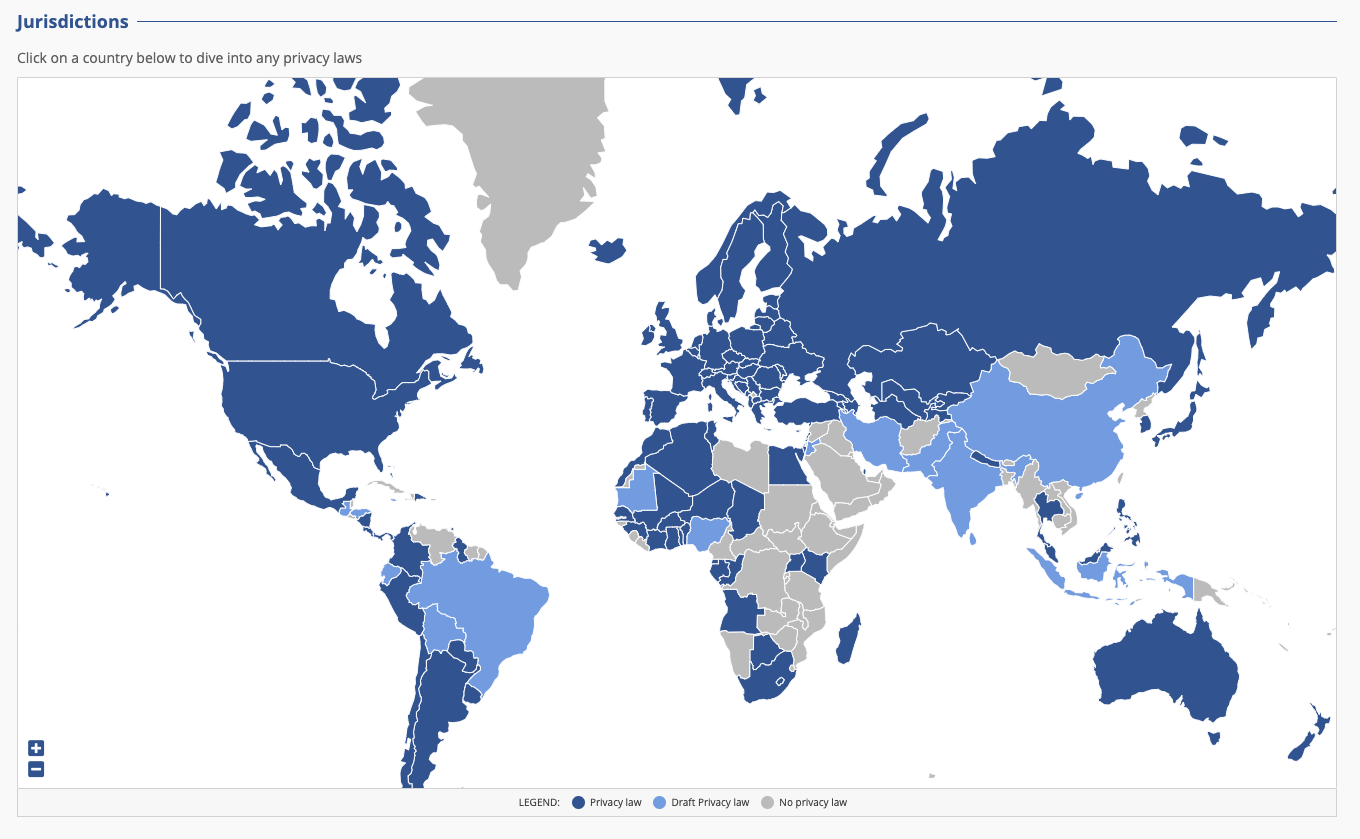 The Jurisdictions Map is both a visual guide to what countries have different levels of privacy laws in place and an interactive shortcut to DataGuidance's Jurisdiction page. View which countries have privacy laws in force, no privacy laws in force, and draft privacy laws. Click on the country to navigate to the Jurisdictions page for the country where you can get a high-level summary of the relevant laws and topics. relevant to the country. 
If you're familiar with DataGuidance, you may notice a few additional updates: 
Saved Searches has been moved from the homepage and can now be managed under the My Account dropdown. Or give Workspaces a try for saving and sharing specific articles and customizable newsfeeds based on topic, jurisdiction or law type. Workspaces can be found on the left navigation menu. 
The latest Top News can be found on the right side of the homepage. Looking for all news? Check out the News landing page by clicking View More under Top News or from News on the left navigation