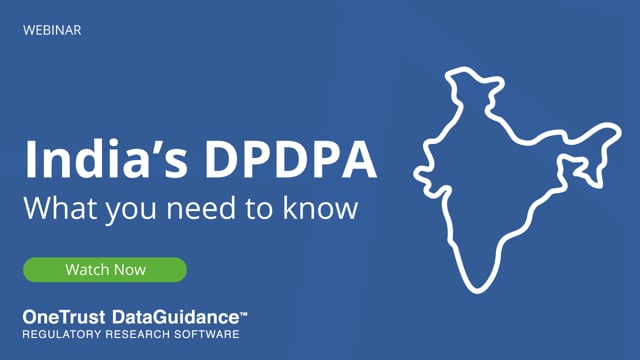 India's DPDPA: What you need to know
Create a free account to access. Already a member?
Log In
.
On August 14, 2023, the highly anticipated Digital Personal Data Protection Act, 2023 ('DPDPA') was enacted, marking India's long journey towards the adoption of a comprehensive privacy framework. In particular, the DPDPA establishes data protection principles, data subject rights, as well as data controller obligations, among other things. The DPDPA provides no specific timelines for its entry into force, as it stipulates that it will come into force on a date to be established by the Central Government via notification in the Official Gazette.
In this webinar, OneTrust DataGuidance and experts from Spice Route Legal unpacked the new requirements introduced by the DPDPA and discussed key compliance considerations.
Key takeaways include:
Overview of the DPDPA
Key requirements set forth in the DPDPA
Key compliance challenges for businesses 
What practitioners should be doing to prepare for the DPDPA's entry into effect