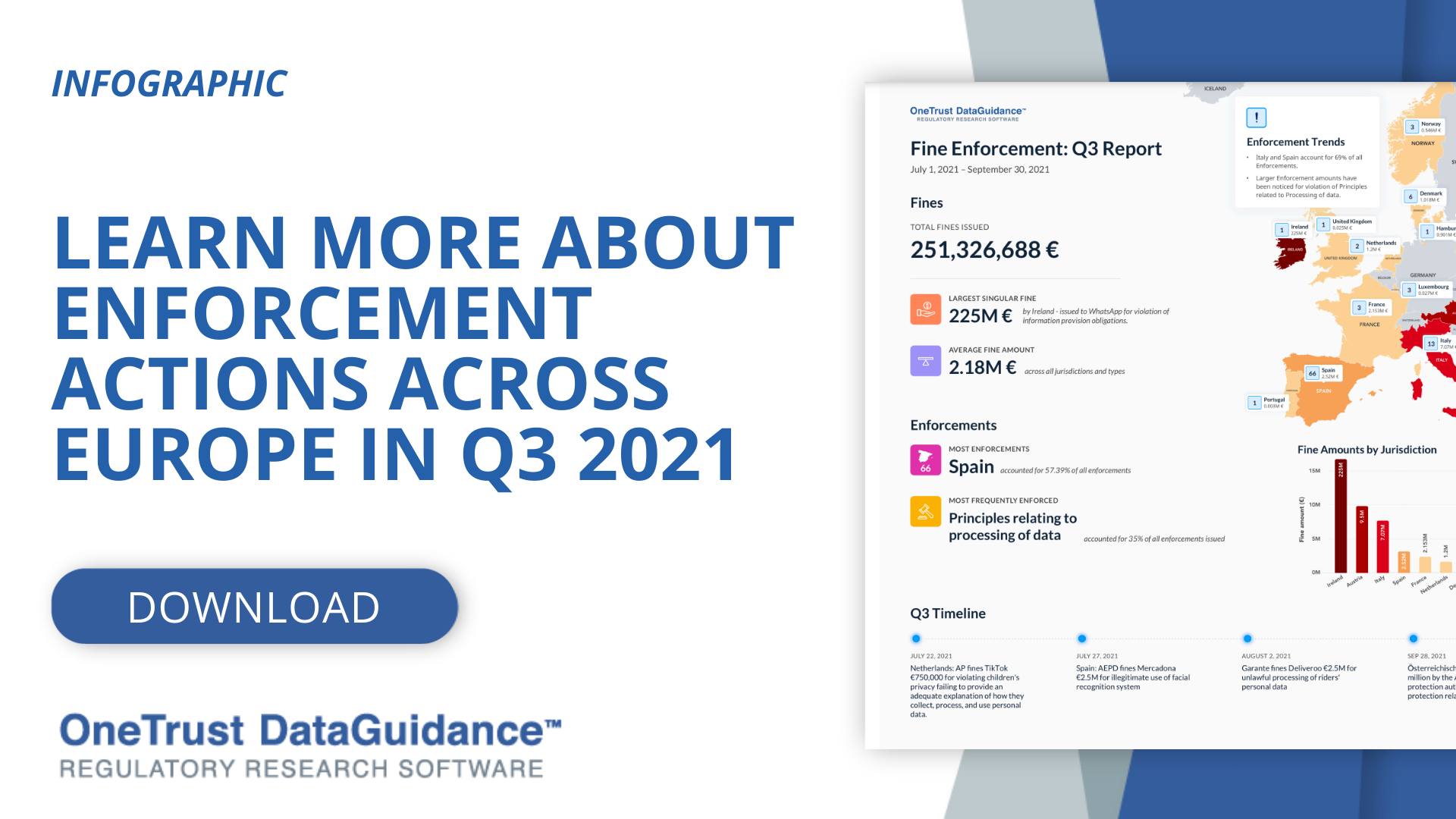 Fine Enforcement: Q3 Report
Create a free account to access. Already a member?
Log In
.
Every quarter, OneTrust DataGuidance produces an overview of European privacy enforcement actions in a downloadable infographic. The quarterly Fine Enforcement Report delivers insight into enforcement trends from the past three months which are broken down into the total number of fines by region, the total value of fines, and the most frequent type of GDPR violation.
Keep up to date: OneTrust DataGuidance Enforcement and Breach Tracker
Enforcement Action in Q3 2021
Data protection authorities across Europe have continued their enforcement activity throughout the third quarter of this year. There have been some notable enforcement actions this quarter, including one fine that made up nearly 90% of the total fine value for the past three months. The number of actions handed out increased to a total of 117 across the quarter and the Spanish AEPD has remained the most active regulator in the region issuing 66 fines, 53 more actions than the next most active DPA. Download the infographic above for deeper insight into fine value, trends on the basis of enforcement actions, and the number of fines issued across Europe.
Read the blog: The Ultimate Guide to GDPR Compliance
Further reading for Q3 enforcement actions:
Follow OneTrust DataGuidance on LinkedIn and Twitter to keep up to date with regulatory developments and enforcement action.