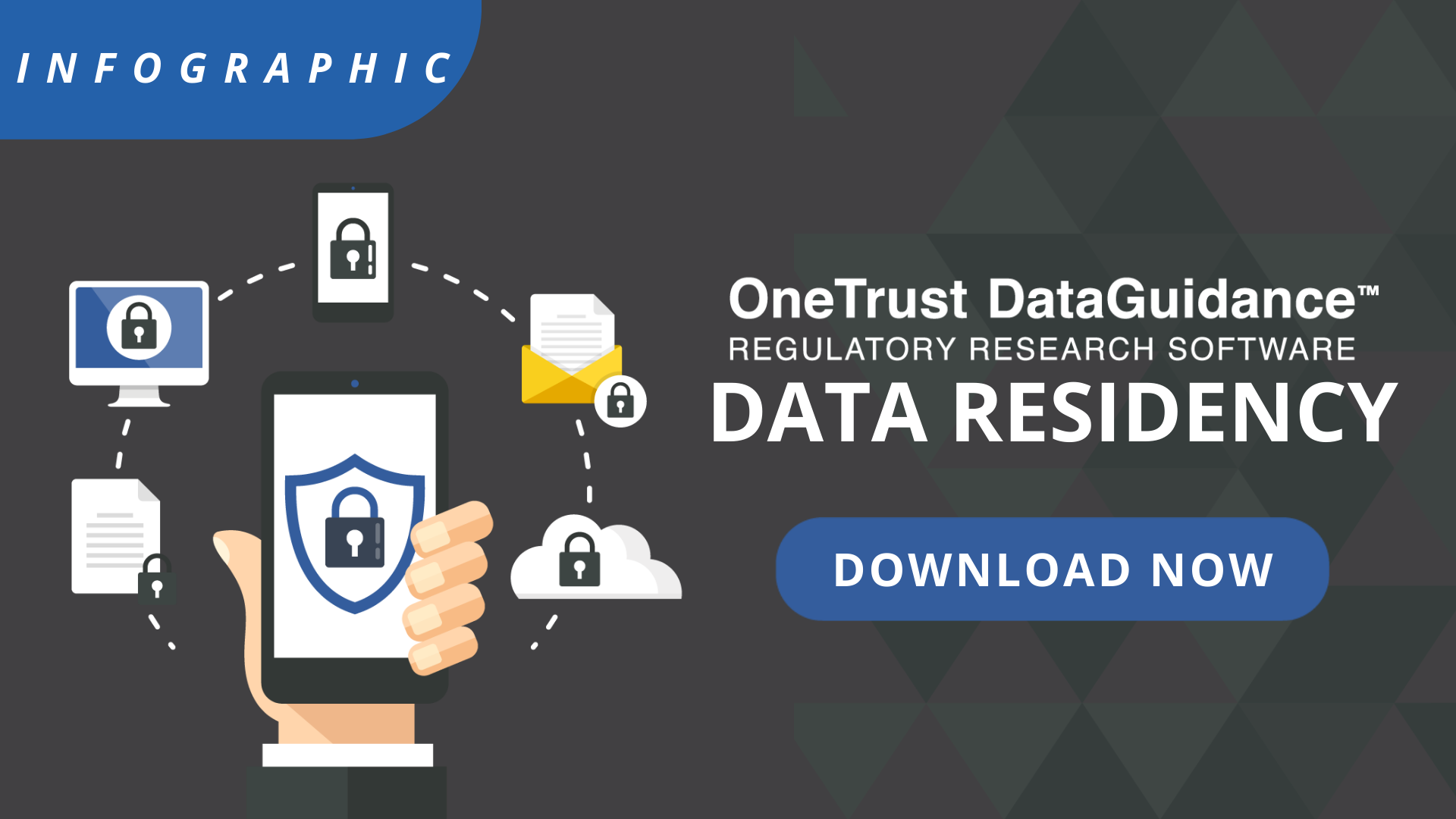 OneTrust DataGuidance Data Residency Infographic
Create a free account to access. Already a member?
Log In
.
Download the infographic to learn more about how OneTrust DataGuidance Residency helps organizations understand data residency requirements across regulated data types and specific data transfer criteria​. The Data Residency tool can help support your privacy research and keep track of the latest residency and localization requirements by leveraging the world's most in-depth source for privacy and regulatory research.
Watch the webinar: Where Must Your Data Reside? Managing Global Residency Requirements
OneTrust DataGuidance Data Residency
As data residency laws and policies become more prominent in the global privacy landscape it is increasingly difficult for organizations to keep up with the differing requirements from country to country. OneTrust DataGuidance Data Residency offers granular insights into sector-specific residency requirements in including Telecommunications and Health data and is updated to include new and updated jurisdictions monthly. Download the infographic or request a free trial to learn more. 
Further resources for OneTrust DataGuidance Data Residency: 
Follow OneTrust DataGuidance on LinkedIn to keep up to date with upcoming webinars, insights, and more.