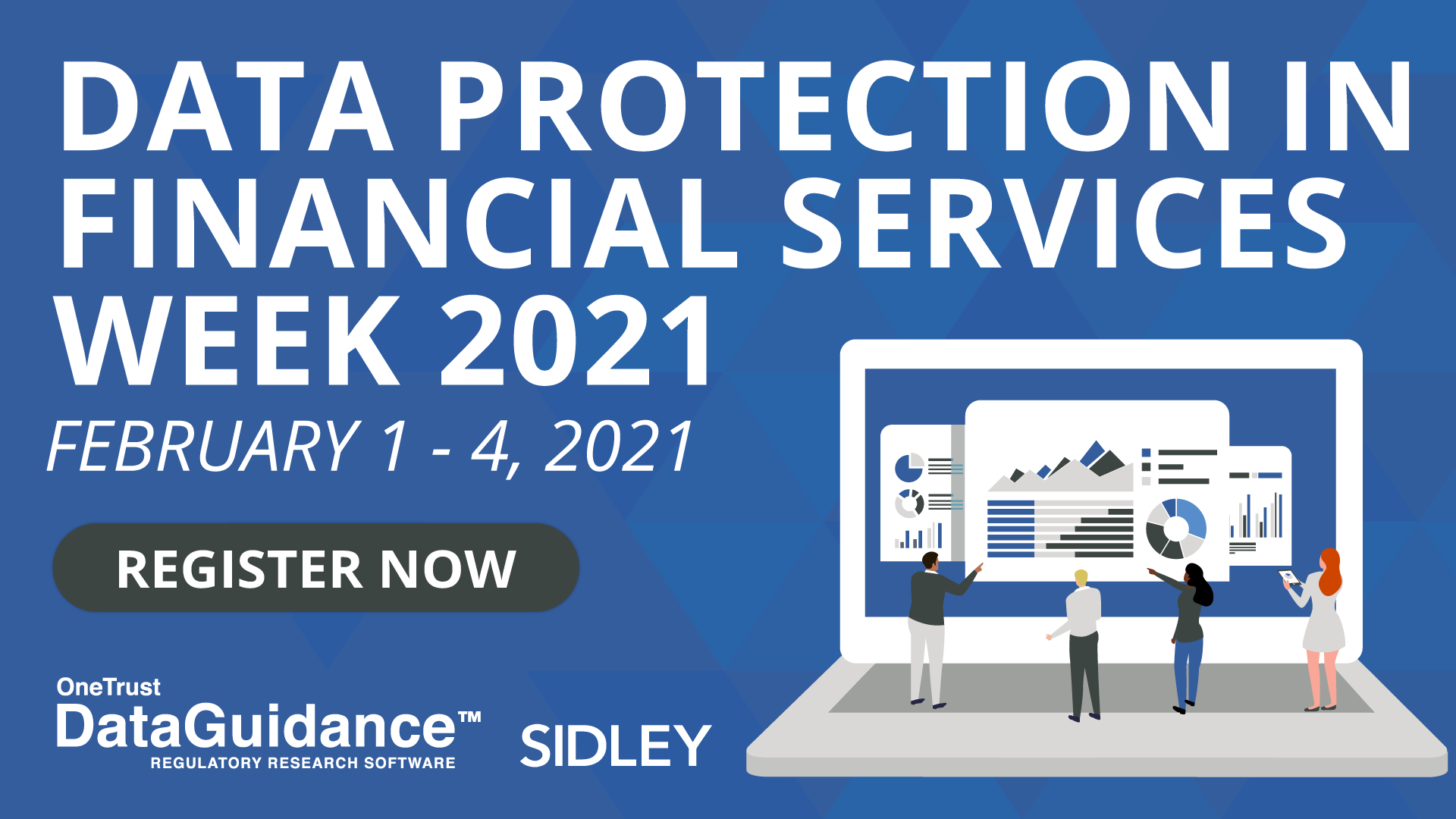 Data Protection in Financial Services Week 2021
Data Protection in Financial Services Week 2021 - In Association with Sidley
OneTrust DataGuidance and Sidley are pleased to introduce Data Protection in Financial Services (DPFS) Week 2021.
Join us from February 1-4 for DPFS Week 2021, a series of webinars looking at the impacts of data privacy and cyber developments on various areas of the financial sector.
Hear from industry experts on:
How the latest privacy and cyber developments in Europe and the U.S. have impacted Financial Services
How new and existing data privacy and cyber laws intersect with finance-specific regulation
What financial organizations can do to keep ahead of the curve in the ever-evolving data privacy and cyber landscape
DPFS Week 2021 events include:
General Session with Government Keynotes
Monday, February 1 at 11.00 am ET | 5.00 pm CET
Fintech, Securities, Funds, Banking
Tuesday, February 2 at 11.00 am ET | 5.00 pm CET
Insurance
Wednesday, February 3 at 11.00 am ET | 5.00 pm CET
Private Equity and M&A
Thursday, February 4 at 11.00 am ET | 5.00 pm CET
Follow OneTrust DataGuidance on LinkedIn to keep up to date with new events, resources, insights, and more.