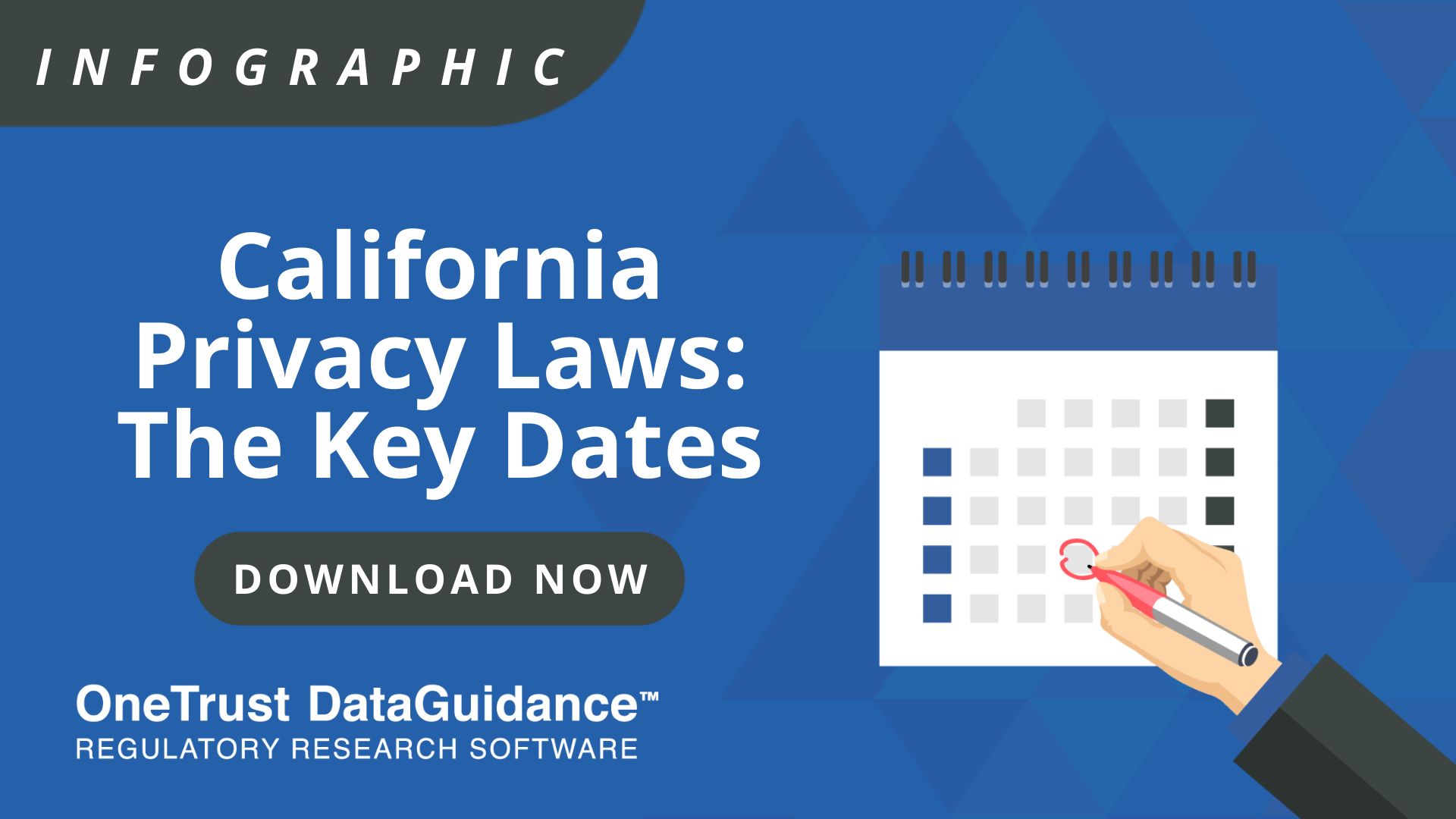 California Privacy Laws: The Key Dates Infographic
Create a free account to access. Already a member?
Log In
.
California Privacy Laws: The Key Dates Infographic
The complexion of California privacy laws changed dramatically with the 2018 passing of the California Consumer Privacy Act (CCPA). As the first comprehensive privacy law in the US, the CCPA marked the dawn of a new age of privacy laws across the United States and led to other states introducing similar consumer privacy laws. In 2020, the California Privacy Rights Act (CPRA) was passed adding further obligations for businesses that sell or share personal information as well as additional rights for consumers. The CPRA will become effective on January 1, 2023 and will add to the current requirements set out under the CCPA.  
Read more: The Definitive Guide to California Privacy Laws
Download the California Privacy Laws: The Key Dates infographic to learn more about some of the most important dates on the journey to the CCPA and the CPRA including live links to OneTrust DataGuidance news, updates, and legal research. 
Further resources for California Privacy Laws: 
Request a demo or follow OneTrust DataGuidance on LinkedIn to keep up to date with the latest on California privacy laws as well as news, insights, and upcoming webinars.